Pike dish in the kitchens of the peoples of the world
Pike is very respected by many nations. Why not cook from this noble fish with delicate dense meat! Here are some recipes collected from around the globe.
«Fish-fish "(pike dish in Hebrew)
Pike clean, giblets. Remove the head, fins, tail. Fill completely with cold water, set on fire, bring to a boil. We remove the foam.
Add vegetables and seasonings: bay leaf, 2 carrots, 2 small onions, pepper and salt. With boiled pike we remove the skin with one whole cloth. Meat is milling. Cut vegetables and fry to light golden color. We soak a piece of white bun without a crust in the cream. Through the meat grinder skip the flesh of the fish, bun, vegetables - 2 times. We drive in 1-2 eggs and a small piece of soft oil. On the table is a film stack. We lay fish skin on it. Put stuffing on the skin, giving it sausage shape. We wrap the roll, we tie the edges of the film with a thread. Wrap foil over the film (3 layers), boil 40 minutes in a roaster or wok. Cool it, put it in the fridge for 1 hour.Remove the shell, cut into circles. It should be remembered that cooking pike in Hebrew takes about three hours.
Dish of pike in Russian "Princess-fish"
Ingredients:
Pike 1 kg, one bun of white dough, milk (about half a glass), onion, 1-2 carrots, salt, spices, butter (butter), egg (small).
If desired, add fried mushrooms.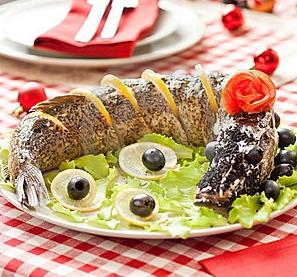 Cooking
My fish, remove the gills. The head of the pike can be cut off completely, but it is better to make a deep cut from the bottom to the ridge and turn it through. The skin is well removed, turning inside out. The interiors are removed, we extract the spine and pulp. We put in the meat grinder: raw pulp, fried onions and carrots, bread soaked in milk. Mel. Add the egg, spices, pepper and salt. Knead well. Carefully fill the skin, but not too tight, otherwise it will burst. We bake in the oven, periodically pouring flowing juice.
Hey from pike in Korean
Heh is a famous Korean dish. From pike it turns out especially tasty.
Ingredients:
1 pike of medium size, a tablespoon of vinegar and oil (sunflower or olive), 3 large onions, pepper, salt and seasonings.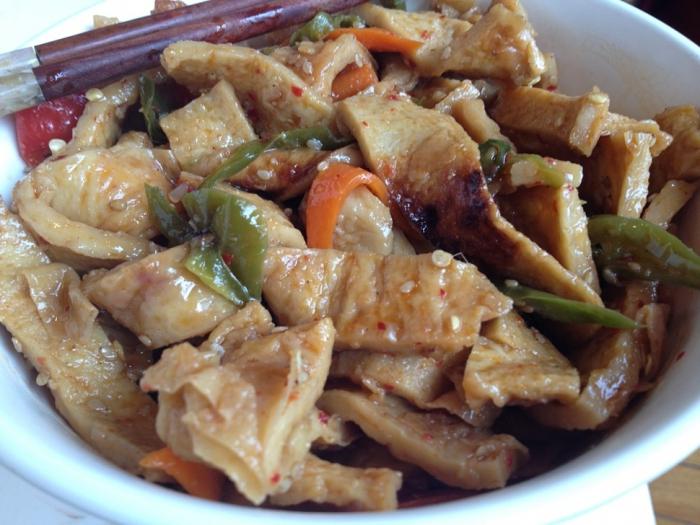 Cooking
We clean fish from skin and bones, cut fillets into pieces. We salt, we fill in with vinegar. Mix well and leave to marinate. Fry the onion half rings in hot oil, season with spices. The juice extracted from the fish is drained; we cover the pike with fried onions. After a couple of hours heh you can eat!
Pike dish in Ukrainian - juicy burgers
We will need a pike of medium size, a piece of bacon, a couple of slices of loaf, 2 eggs, a little milk, a piece of hard cheese or a pack of processed, seasoning and salt. Additionally - a handful of flour and butter for frying. Cooking method: giblets fish. Grind meat and fat from the skin in a meat grinder. It is not necessary to remove the bones - they will all remain on the propeller blades! We give the loaf to soak in the milk, knead, put in the stuffing. Form the patties, laying in the middle of a little cheese. Bread, fry in oil.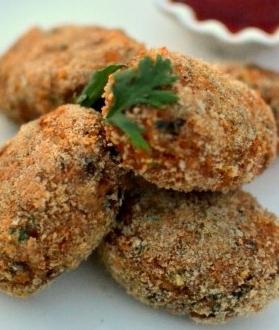 Serving dishes from pike
Any foods from this fish can be easy, but beautifully served. Pike pulp is light grayish-white. Due to its structure does not break into pieces. Pike can be decorated with greens, small vegetables, berries (lingonberries, cranberries).
Related news
Pike dish in the kitchens of the peoples of the world image, picture, imagery