Motorcycle "Minsk": technical characteristics and success in the international market
Products of the Belarusian enterprise "Motovelo", located in Minsk, are famous far beyond the borders of the country. Motorcycles and scooters, snowmobiles and ATVs - all of these machines in full assortment are produced today in workshops equipped with modern equipment. Spare parts for the motorcycle "Minsk" and for all other cars that are assembled at the plant are made here in a separate production.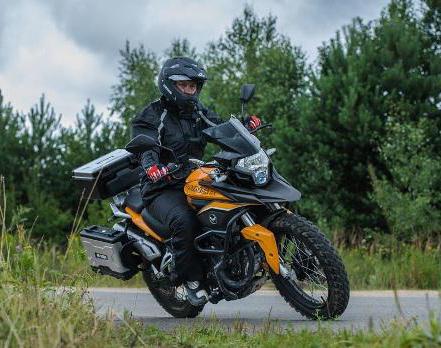 Success
The motorcycle "Minsk", whose technical characteristics already met the best standards, began its triumphal march back in 1951, and since then more than six and a half million copies have been sold worldwide. A reliable two-wheeled car was bought in 45 countries, on all continents. Motorcycle brand "M1A" became the founder of a whole series of models for various purposes, ranging from a simple road version and ending with a powerful unit class "enduro".
Motorcycle "Minsk", the technical characteristics, parameters and relatively low cost of which satisfied foreign buyers, began to be exported in large quantities to Vietnam and other countries of the South Asian region. The vast market demanded an increase in supply, and MMVZ constantly increased production. Vietnamese admirers of the Minsk motorcycle organized a fan club in 1988, which meets regularly, annually celebrates its anniversary and attracts new members.
In the early 1990s, the motorcycle "Minsk", whose technical characteristics reached perfection by that time, began to be produced in the amount of 220 thousand units annually, and in 1999 the car received the prestigious prize "Arch of Europe" as evidence of international recognition. Further, the titled model was modernized several times, which made it even more popular.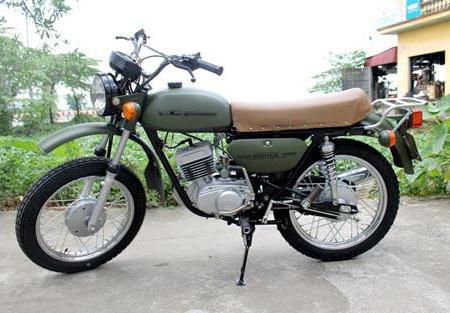 Motorcycle "Minsk": technical specifications
Overall and weight parameters:
the length of the motorcycle is 2100 mm;
height - 1200 mm;
width along the rudder line - 790 mm;
center distance - 1320 mm;
ground clearance - 125 mm;
maximum permissible load - 160 kg;
maximum speed - 95 km / h.
Power point
The two-stroke engine of the Minsk motorcycle of the MMBZ-3.112 brand was unpretentious to maintain and reliable enough.
type - gasoline;
number of cylinders - 1;
piston stroke - 58 mm;
cylinder diameter - 52 mm;
working volume - 123.6 cubic meters / cm;
compression ratio - 10.5;
food - carburetor brand K-62S;
air cooling;
fuel - gasoline A76, mixed with oil in a ratio of 25: 1;
maximum power - 12 hp at 6900 rpm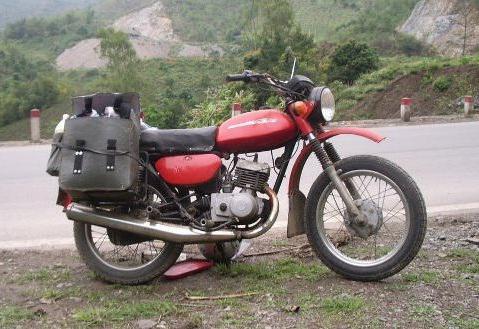 Motorcycle "Minsk" in sport
In 1956 of the last century, the first M-201K cross model and the M-201M mountain enduro were created. Both cars successfully performed in competitions and showed good results.
In 1961, the "SK-125" appeared - a version for highway-ring racing with a super-motor, 23 hp, which allowed it to reach speeds of up to 180 kilometers per hour. However, the car was let down by the undercarriage; an insufficiently strong rear suspension caused the motorcycle to go the distance.
And only ten years later, MMVZ returned to the theme of racing models. In 1970, the M-211 was created - a powerful sports motorcycle for ring competitions. The developed fairing, which was on the 211st version, can be seen today on the Japanese sportbikes Honda and Yamaha.
In 1977, the super 3.25 appeared, which won one prize after another.And later, in 1986, the exclusive MMBZ-2.227 was created - the future record holder.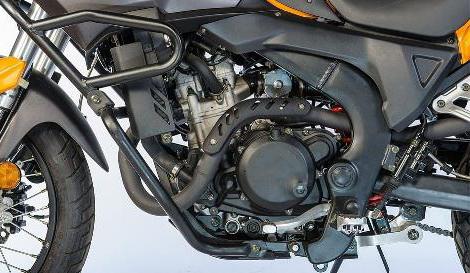 Modifications
The lineup of road motorcycles "Minsk" has 17 different versions:
a pioneer among all is, of course, M1A-Moscow, graduated in 1951;
M1M was produced from 1956 to 1961;
The M-103 was produced between 1962 and 1964;
"M-104" - the model was in production from 1964 to 1967;
"M-105" - (1967 - 1971);
The M-106 was produced from 1971 to 1973;
"MMVZ-3.111" was produced in the period 1973 - 1976;
"3.115" - the years of release 1976 - 1980;
"3.112" was produced from 1982 to 1995.
The following years the following modifications were produced: "MINSK - D4-125", "CX-200", "R-250", "C4-250", "C4-200", "M-125", "M-125X", "C4-125", "C-125".
Three enduro models were also created:
MINSK X200;
MINSK ERX-250;
MINSK TRX-300i.
A separate list consists of sports modifications:
models "M-201K" and "M-201M", released in 1956 and intended for multi-day competitions;
"Minsk ShK-125" - highway-ring races;
"M-213" (1969) - multi-day competition;
MINSK RX 450, MINSK RX 250, ММВЗ-3.221, 3.225, ММВЗ-3,229 - motocross;
"3.227" was produced in the period from 1987 to 1991 for circuit racing;
model "MMVZ-3.232", 1993 of release, for a competition on a trial.
Cost of
Motorcycle "Minsk", the price of which was always kept at a budget level, was available to all segments of the population of the former USSR. In some regions, it was used as an incentive prize for particularly distinguished employees, machine operators, farmers, drummers of communist labor.
Currently, the motorcycle "Minsk", the price of which varies from 65 to 145 thousand rubles, can be purchased at the car market. Before the purchase, it will not be superfluous to evaluate the technical condition of the car from the point of view of expertise for further restoration. If a motorcycle is bought for the purpose of operation, then it will necessarily require repair, current or capital. Therefore, the future owner must ensure that the necessary parts can be freely purchased at retail.
Related news
Motorcycle Minsk: technical characteristics and success in the international market image, picture, imagery