Ivan Goncharov, "Ordinary Story": summary, main characters, history of creation
Classical works are always considered the best publications to read. They are not only tested over the years, but also raise complex, vital issues that are relevant at all times. In the classical literature we find ourselves, it makes us think about our character, way of thinking, behavior and thinking.
It is just such a specimen of classical literature that Goncharov's Ordinary History is, to which our article will be devoted to a brief summary. What is this work? What is its essence and meaning? What is the psychological problem of Goncharov's "Ordinary History"? Let's find out.
But before you get to know the work better, let's get acquainted with its author.
I.A. Goncharov
The creator of "Ordinary History" - Ivan Aleksandrovich Goncharov - was born in 1812, in a family of famous and wealthy merchants.From early childhood, the boy led a carefree, satiated life - the cellars and barns were filled with all sorts of provisions and sweets, gold in the chests, the owners were served by a courtyard.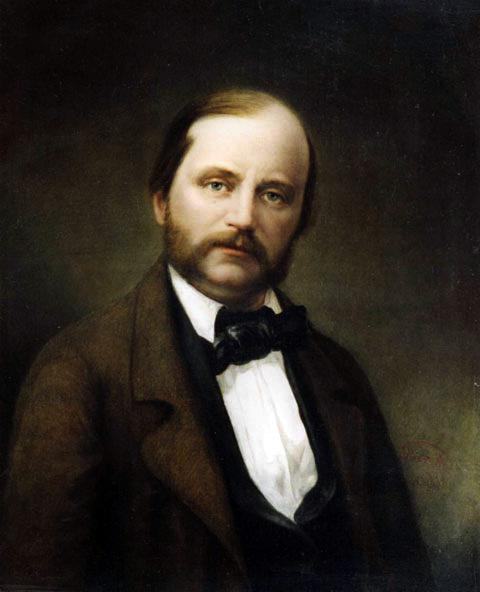 At seven, Vanya lost his father. His guardian and educator was the godfather Tregubov, a kind and enlightened man, a sailor by profession. At first he taught the child himself, then he gave it to the school in Moscow.
Eight years of study helped Ivan become more mature and knowledgeable, he became addicted to reading, he wanted to write. Pushkin and Karamzin become his ideals, it is on them that the future writer wants to be equal, he seeks to imitate them.
At nineteen, young Ivan Goncharov entered the Moscow University in the Faculty of Literature. Here he meets with Belinsky, Aksakov, Lermontov, Turgenev. Such talented, deep-thinking friends and comrades leave an indelible mark on the open soul of a young man.
He reflects a lot on the meaning of life and eternal values, literature and art, the life of the people and the customs of the nobility.
After graduating from university, a young Ivan Goncharov gets a good public office, but continues to rotate in the literary circles of St. Petersburg. Here he closely converges with the painter Nikolai Maikov and his spouse writer.They meet with representatives of the cultural life of the capital - poets, artists, musicians ...
Continuing to work in the public arena, occupying positions of responsibility and important posts, Ivan Aleksandrovich begins to write. His first work is Ordinary Story, followed by the now-famous Oblomov and Obryv.
What is remarkable about Goncharov's first book, Ordinary History?
How was the work written
The history of the creation of the "Ordinary History" of Goncharov covers a rather long period of time. In general, he worked very slowly and slowly, considering in detail every stroke and every thought, trying to comprehend not only the depth of the characters of his characters, but also the historical time in which he lived and which he described.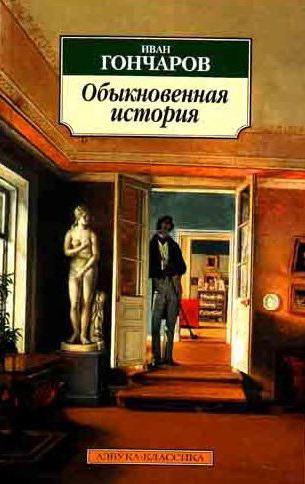 Goncharov's "Ordinary History" (a brief summary of it will be filed just below) was conceived by the author back in 1944. The next two years, he worked on his creation, as always concentrating on each sentence, analyzing every situation and every replica of the hero.
Several times the writer modified his work.In 1945, after reading the sketches in the Maikov family, he made some changes to the manuscript, listening to the practical advice of the host. Then he corrected the essay immediately before its publication.
Edition History
How was Goncharov's novel Ordinary Story published? At first, the manuscript was entrusted by the author to the literary patron Yazykov, but he found the work insignificant and trivial and did not want to show it to the famous critic Vissarion Belinsky.
If it were not for Nikolai Nekrasov, who took the manuscript from Yazykov and showed it to Vissarion Grigorievich, the world might not have seen the work printed.
The novel came to criticism to taste. He saw in him a modern and actual trend, as well as subtle psychologism and artistic realism. In 1947, the work was purchased from Goncharov (for two hundred rubles for each sheet) and published in the magazine "Contemporary".
What is the plot of the "Ordinary History" of Goncharov, who was so interested in famous writers of the time?
Beginning of the story
The summary of Goncharov's "Ordinary History" should start with a description of the departure of the young, poor landowner Alexander Fedorovich, the only son of the kind-hearted mistress Anna Pavlovna.Sasha is a handsome twenty-year-old romantic who has just graduated from university. He is eager to serve the Fatherland, to find his way in life and walk along it hand in hand with a gentle and kind girl. Alexander Fedorovich has many talents, writes poetry, he expects happiness and love in St. Petersburg.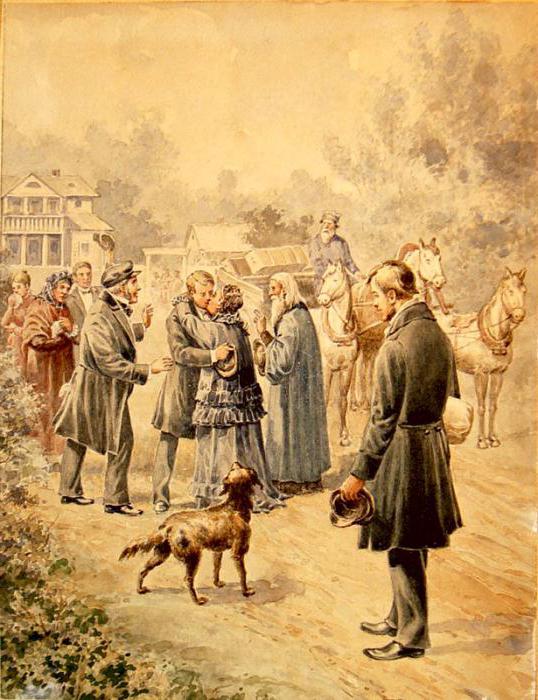 In his native village, a young man leaves a young lady Sonya in love with him, a sincere and pure girl. That gives him a lock curl and promises to wait.
In order to say goodbye to Sasha, his friend Alexander Pospelov arrives, having specially rode for this more than one hundred and fifty kilometers. Young people warmly recall their intimate conversations about love, loyalty and service to the fatherland.
Meeting with uncle
In the capital, Aduev comes to visit his uncle after his father, Peter Ivanovich, an influential official and wealthy manufacturer. However, he initially does not even want to take a nephew. However, having remembered how good Pavlovna was to him, Aduev Sr. meets with a young man, but behaves with restraint and coldness.
Sasha doesn't understand the insensitivity of his uncle, he is not comfortable with city ceremonialism and indifference.Walking around St. Petersburg, the young man is disappointed in the capital. He lacks virgin nature, vast expanses, good nature and friendliness of friends.
Meanwhile, Peter Ivanovich is going to teach his nephew to the mind. He forbids him to show his sincere feelings and emotions, tells him to forget Sonya, and even throws out her gifts. Uncle finds Alexander well-paid, but tedious work, and prompts the young man to abandon poetry and literature, as an occupation of low profit and stupid.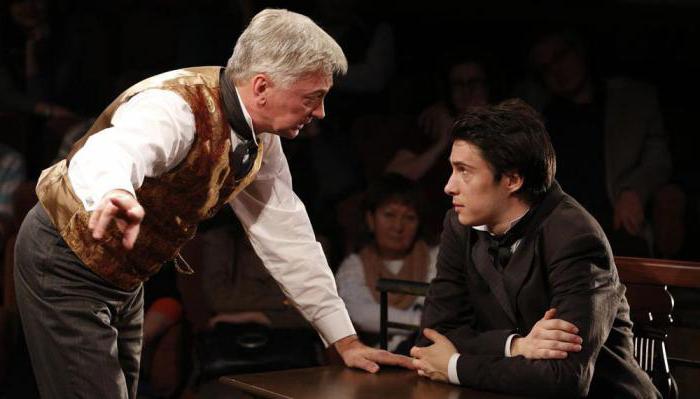 Two years later
What happens to the main characters of the "Ordinary History" of Goncharov after this short period of time?
Alexander became more urban and important. He continues to work in one of the government departments, additionally translates articles and occasionally writes poems or stories.
It turns out that the young man is in love with the young girl Nadia, who meets him with tenderness and reciprocity. However, the uncle condemns their romantic relationship, claiming that love is not needed for marriage.
Love and betrayal
The whole evening is spent by the lover in the country with his beloved. Nadya is brought up by one mother,grows pampered and windy young lady. She asks Alexander for a year to test her feelings and reunite together in a happy marriage.
And then, when the appointed time is approaching, another person appears on the horizon of the young lady - the sophisticated, rich, eminent Count Novinsky. Nadia enjoys them and pays little attention to Aduev.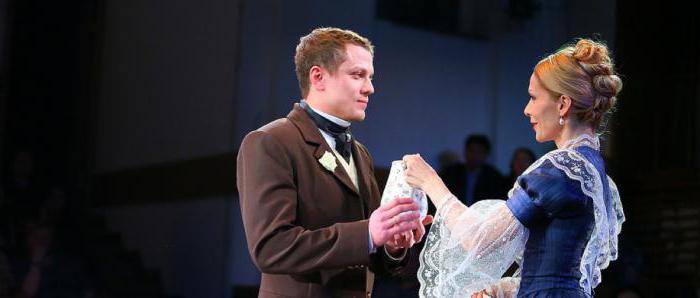 He, tormented by jealousy, behaves provocatively and in relation to the beloved, and in relation to the happy opponent. Over time, the girl refuses Alexander.
For him it was a heavy blow. He weeps silently and longs for his lost happiness. The uncle does not understand the young man's feelings and, seeing that he wants to call the count to a duel, advises him to take revenge in another, more sophisticated way. Only aunt - the young wife of Aduev the elder regrets Sasha in his unrequited love.
It's been twelve months
Alexander still suffers from Nadine's rejection. He loses meaning in life, loses faith in people, it seems to him that he is surrounded by unprincipled evil ignoramuses. Finding joy in writing, the young man writes the story for days, but Peter Ivanovich criticizes it and proves to his nephew that no one will publish it. And there is.The magazine refuses to print the work, and young Aduev is disappointed in his talent and his abilities.
Lizaveta Alexandrovna, the wife of Aduev Sr., suffers from his coldness and alienation. She is worried that her husband cares about her comfort, while forgetting about her heart and feelings.
Beauty widow
Yulia Tafaeva - a young woman, who was widowed early, causes Peter Ivanovich to worry about her companion. He fell in love with a girl and spends all the money on her. Therefore, Uncle asks Alexander to play with the widow in love in order to distract her from her partner.
Aduev Jr. doubts his success, but blows for a beautiful widow. Without noticing himself, he falls in love with an experienced woman and, as it turns out, is mutual.
Young people are very similar. They both want tenderness, violent manifestations of love, all-consuming passion. In their feelings, they seek solitude and desire to belong to each other completely.
But such a dependent state, clouded by constant jealousy and uncontrollable lover, annoys Alexander. He loses interest to Julia, and she insists on getting married.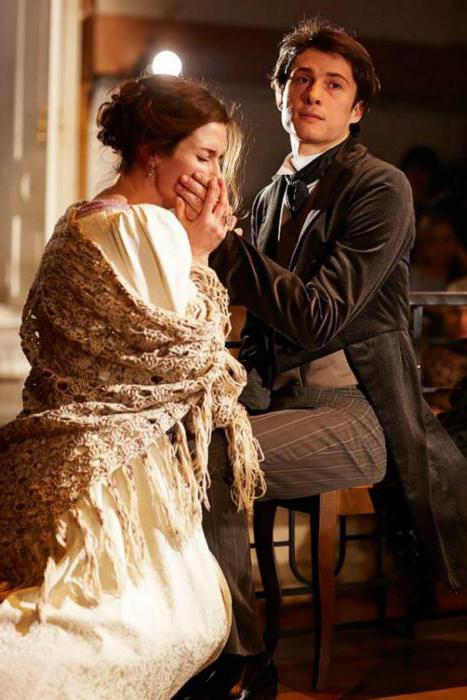 Uncle helps young people to explain and frees his nephew from bothering him relations.
Depression protagonist
Break with Tafaeva does not make a young man happy. He has huge doubts - something has gone wrong in his life. He repents that he came to St. Petersburg, that he threw away the picturesque rural nature and lovely Sonya.
However, such a rethinking of life does not encourage the main character to act. He falls lower and lower, works sluggishly, communicates with an ugly company, does not visit his uncle.
Peter Ivanovich is trying to stir up his nephew, he appeals to his ambition and reminds of his career. Then he tries to awaken in him the previous romantic impulses, but he froze his soul and was disappointed in everything.
Soon the young man leaves the service and leaves Petersburg for his home, completely devastated and tired in body and soul.
But this is not the end
Mother is very happy to see her son, but she is concerned about his appearance and physical condition.
Over time, Alexander freshens and prettier. Nature and fond memories restore his strength. He lives a quiet life, but continues to dream of Petersburg. After a year and a half, a man writes to his aunt that he wants to return to the capital and start a new life.He understands that he behaved stupidly and wants to improve.
The end of the work
Four years have passed since the second return of Aduev to Petersburg. Much has changed in the family of his uncle. Having reached unprecedented heights and wealth, Pyotr Ivanovich finally realizes that all this was tinsel, now for him the main thing is the health of his beloved wife, who is slowly dying away from his coldness and isolation. However, Lizaveta Alexandrovna has already lost joy in her life and she is indifferent to her belated feelings of her husband.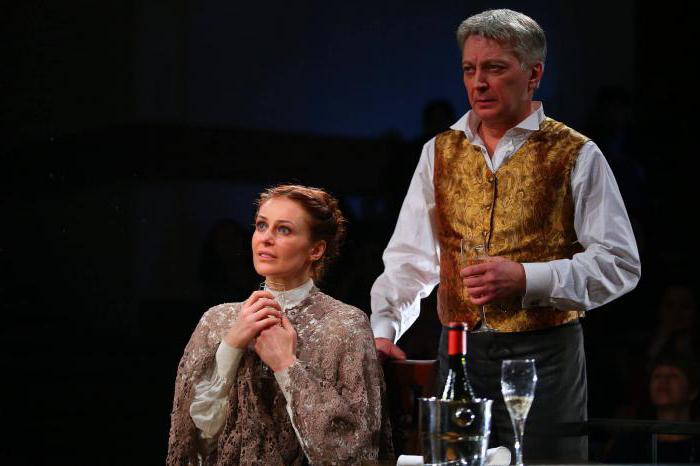 The life of Alexander was completely different. His mother died, and he finally found himself - became confident and contented, received a good position and an enviable rank. He is going to marry an unfamiliar girl with a good dowry, which he does not love and does not even respect. Aduev Sr. is glad for his nephew and for the first time in his life embraces him.
This concludes the summary of Goncharov's Ordinary History.
The problematics of the novel
As you can see, the writer raised in his work serious psychological questions relating to the hidden spiritual impulses and variability of the human heart. Analysis of the "Ordinary History" by Goncharov shows ushow the influence of society and one's own worldview can radically change a person, make him overstep himself and his convictions, forget his own impulses and aspirations.
Having adapted to the system surrounding him, Aduev has turned from a kind dreamy person into a greedy careerist and unprincipled egoist. At the end of the work, he even changes places with his uncle, as he becomes more family and virtuous, worrying about the health of his beloved wife.
This is evidenced by the characteristics of the heroes of "Ordinary History" Goncharov.
Images of the work
If earlier young Sasha appears to readers as attractive both externally and internally, which he involuntarily sympathizes and sympathizes with, then with time, experiencing disappointments and being influenced by a rich uncle, he becomes an ordinary self-lover, careerist and pretender.
A serious analysis of the "Ordinary History" by Goncharov leads the reader to the thought that it is not others who are to blame for the troubles of the young man, his tragedy and despondency. He, who threw an innocent Sonya in love with him and a free life in the village, and went to conquer the capital.He, who went on about his weakness, fixated on unrequited love and his own feelings.
Is it bad to be rich? Is it bad to have a high paying job? Of course not! This is all very good if a person remains himself, if his heart is clear and his conscience is calm. If he does good and thinks about the feelings of others.
Unfortunately, Alexander Aduev could not preserve the integrity of his soul.
Related news
Ivan Goncharov, Ordinary history: summary, main characters, history of creation image, picture, imagery