DIY Christmas decorations - easy and simple
Christmas decorations do it yourself
For a long time, many people have been honoring the tradition, which is based on the decoration of the New Year tree with all sorts of decorations. And this is not surprising. Everyone is pleased to see the "green" beauty, which shimmers and sparkles with garlands, toys, confetti and other tinsel, during the festive feast.
Come from childhood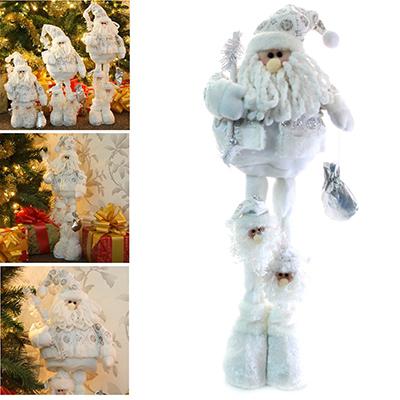 Particular pride appears in households when they made Christmas decorations with their own hands. Such an occupation became especially popular at the very beginning of the current century. Various accessories from fabric, paper, wool, fancy straw hats, teddy bears and hares, swans from felt - all these items find their place of honor on the festive Christmas tree. The idea of ​​making Christmas decorations with your own hands seems to bring the person back to the distant past.
Parents note
With a child under the age of 3, you can choose the "most successful" of his works of fine art and cut out of them some objects, for example,dog or small car. Next, you should stick the cut parts on a thick cardboard and thread a thread or an unbent clip through it. You will get original crafts for decoration.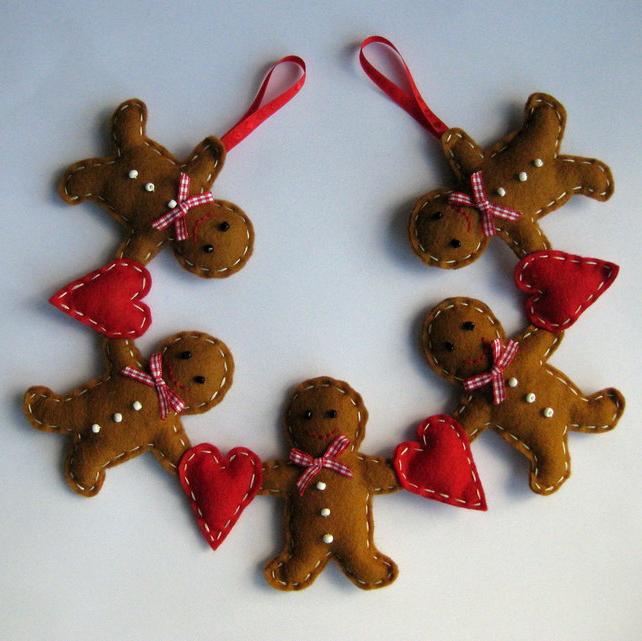 Beads, cones, Christmas trees and needles
If you decide to make Christmas decorations with your own hands, you will not only save your family budget, but also please your young children, who will be happy to take part in this interesting process.
Beads
Elegant beads on the Christmas tree can be made of standard silver foil. Draw small squares, size 20x20 cm, on a regular sheet of paper, and let your kid roll the balls out of them. The resulting forms must be strung on a thick string or fishing line. Before that, you can draw a bright ornament on the balls and dry it. You will get multi-colored beads with a "tinge" of silver.
Blue, blue frost
Unusual Christmas toys on the tree with your own hands can be made from pine twigs and cones. To do this, you should prepare a concentrated brine solution and place the twigs and cones in it - in a few hours they will look like they are covered with hoarfrost.
The snow is spinning
"Artificial" homemade snow can be crumbled from conventional foam, pre-grinding it with a kitchen grater. To enhance the effect of "snowiness", the child can apply glue to the cones and process them with the obtained grains of foam. After that, you should apply shine hairspray on the products - then the bumps will not open at room temperature. If you want them to open up, then you need to hold them over the water vapor.
Paper toys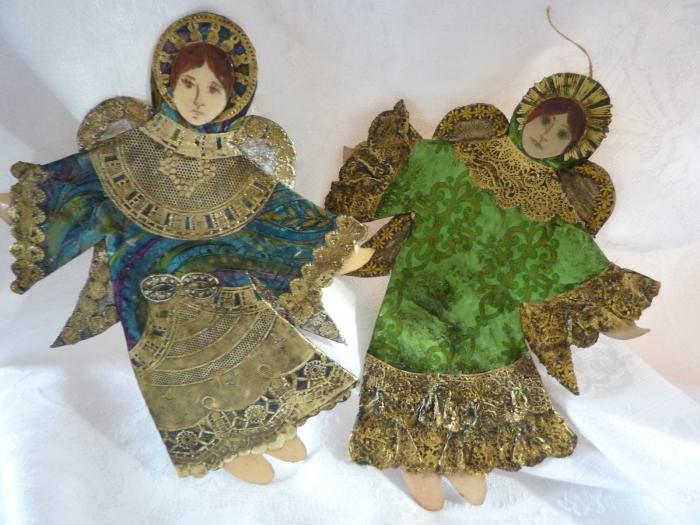 Especially beautiful are Christmas decorations with paper. With the help of scissors, hearts, stars, various geometric shapes are cut from it, which are then processed with sparkles or painted with paints. After passing them on a string, you can hang them on Christmas-tree branches.
Handmade beauty
Being engaged together with your family and friends to decorate the Christmas tree, you can create real works of art. To do this, just show a little creative imagination and imagination.
Related news
DIY Christmas decorations - easy and simple image, picture, imagery