Cree, LEDs. Classification, characteristics, reviews
Today, the American company Cree is the world leader in the production of high-power LEDs that have been able to replace the usual ones in most lighting fixtures. The range of products is constantly updated. Due to the quality, efficiency and reasonable cost, the products of this company are an excellent substitute for the traditional and all the usual sources of lighting.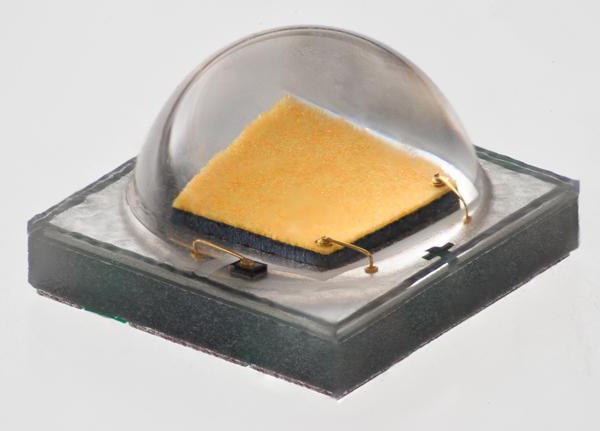 Application
Cree LEDs are used primarily where you need to get the highest brightness at a lower cost of energy. So, they have found their use:
in railway transport;
automotive industry;
in street lighting in big cities, etc.

Classification
All LEDs, which are produced by the American company Cree, are divided into two fairly large groups:
Power LEDs with a common name XLamp;
Super Bright Products (High-Brightness)
In turn, each of these groups has certain subgroups that differ in characteristics, type of enclosure, and coding. As new technologies are introduced into mass production, the number of subgroups increases accordingly. For example, in 2012, powerful Cree XM L2 LEDs were launched. They are released on the platform of a new modification of silicon carbide, have increased brightness and light output by 20%. The power and current consumption remained unchanged. In other words, this company was able to create a more efficient device, while maintaining the level of energy consumed. The model is used to create directional lighting. Also a well-known representative of the XM-L of the first generation is the powerful Cree T6 WC LED. With its high technical performance, it is an excellent option for lighting products.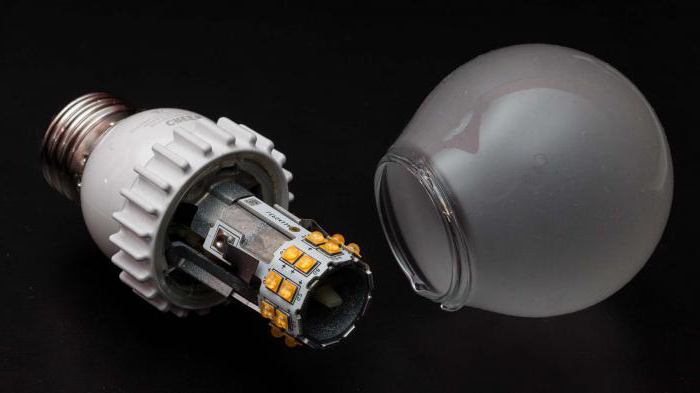 High Power Cree LEDs
This group is designed for a current that exceeds 350 mA. Such LEDs are widely used in almost all walks of life, replacing gas-discharge lamps and incandescent lamps.
There are quite a few models of such devices. This is a Cree T6, XM, XP, XM1, XM12 LED and so on.From each other, they differ in brightness, efficiency, directivity of the light flux, color parameters and other characteristics.
To select the most powerful LED Cree, consider their varieties.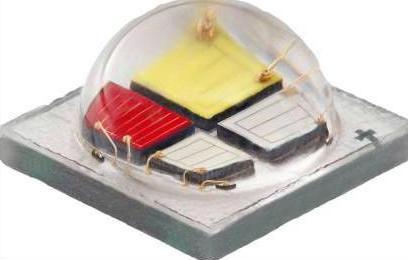 Main subgroups
Powerful Cree LEDs are divided into the following subgroups:
MX - LEDs with power from 2 to 4 watts. Use such devices when lighting homes.
ML - power 0.25-1.6 watts. Mostly serve as a standby lighting in small spaces.
XH - are ceramic LEDs of 0.6-1 W power. They have a high luminous flux / power ratio (150-180 lumens / W), so they can be used for lighting offices, homes, etc.
XB - have a capacity of 3 to 5 watts. They have a fairly wide scope of application - from portable flashlights to lighting large storage areas.
XHP35 - it is quite powerful LEDs (13 W). Such devices are intended for directional radiation, for example, when illuminating parking lots and light signaling on roads;
XM - endowed with a power of 10 watts. Found use in headlamps and flashlights.
XP - this subgroup is the most extensive line, the power of which is from 2 to 10 watts. Available not only white, but also color. Due to the variety of models, can be used in almost any application.
XR - are white and color diodes, whose power is from 2 to 4 watts. Used to illuminate the night buildings, concert venues, transport.
XQ - are miniature LED devices, whose power is from 1 to 3 watts. Are made white and color execution. A scope - night illumination of various architectural constructions, and also large-sized transport and greenhouses.
XT-E - led LEDs with a power of 5 watts. Color - white and blue. They have a rather wide scope of application - starting with household lanterns and ending with lighting of residential premises and warehouses.

Super bright LEDs
High-Brightness LEDs have been developed for high-quality billboards and full-color video screens, for backlighting, for decorative and architectural lighting. Their working current of this product is from 30 to 50 mA.

Subgroups
High-Brightness LEDs are divided into the following subgroups:
P2 Oval 4-mm - colored products, presented in blue, red and green design.Used in different RGB - devices, for example, to illuminate billboards and monitors.
P2 Round 5-mm - colored and white Cree LEDs that can operate with temperature changes and in high humidity conditions, therefore, are often used outdoors. White LEDs are divided into two types: warm white and cool white (i.e. warm and cold hues). Colored LEDs are available in red, yellow, blue, green.
P2 Oval 5-mm - colored LEDs, specially designed for use in LED-modules, for example, "running line", and various information signs at airports, on roads, etc. May have red, yellow (amber), green and blue color.
SMD - white and color LEDs. Colored LED products are divided into single-color (with one anode-cathode pair, lit in one color) and full-color (with three anode-cathode pairs). In fact, they are three multi-colored LEDs (RGB) in one package. White LEDs have cool white and warm white.
P4 - products are white and colored, designed to receive directional radiation. Used when illuminating the signal lanterns of transport, store signs, etc.
Diode characteristics
Before mounting the diodes on the board or installing them in a lamp or a lantern, they are binnig. This concept implies sorting according to the main parameters: brightness, color temperature (warm, cold, neutral), as well as for color semiconductors by wavelength. With a bin, you can classify a diode and determine whether it is suitable for a specific purpose.
Brightness settings are considered the most interesting feature for users. Depending on which group of diodes the Cree XM L and XP-G LEDs belong to, XR-E is studied at different current strengths.
Consider some of the most common encodings.
XM L (at a current of 700 mA)

XM 1, XP, XR, XM 12 (at a current index of 350 mA)

Brightness bin

U2

T6

T5

Q2

Q3

Q4

Q5

R2

300 to 320 lumens

280 to 300 lumens

260 to 280 lumen

87.4 to 93.9 lumens

93.9-100 lumens

100 to 107 lumens

107 to 114 lumens

114 to 122 lumens
If you need a bright source of illumination, then you can choose T5 or Q5 (this is an average). If high power is needed, then the XM l T6 or U2 LEDs will do, with the latter being the brightest Cree LED.
In addition to brightness, the manufacturer marks its products with a binomial shade. The most common are neutral, warm, cold and natural shades.

Advantages and disadvantages of Cree LEDs
The main advantages of these products include their low energy consumption and a sufficiently long service life. Thus, the manufacturer provides a guarantee for 100 thousand hours of operation, and this is approximately 50 life cycles of a simple incandescent lamp or 5 cycles for a fluorescent lamp.
Among the shortcomings can be identified rather high price for LED lamps. So, with a power of 45 W, they cost more than 2000 rubles (not taking into account the cost of the power supply). In this case, the price of the same lamps on fluorescent lamps from 400 to 700 rubles. Although it is worth noting that in terms of price / quality ratio, such products as Cree LEDs have no analogues.
Also, the disadvantages of such LEDs include a rather specific emission spectrum, which is unpleasant for some people. This minus is also complemented by the fact that they have directional radiation, which means that in order to get the usual illumination in the room you will need to install more lamps than when using traditional and conventional light sources.
And another disadvantage is thatthat in order to ensure the stability of the work of LED lamps, a power supply and cooling are needed, the price of which can be compared with the cost of the lamps themselves. On this basis, the payback period of such LED technology can be on the order of several years.
Related news
Cree, LEDs. Classification, characteristics, reviews image, picture, imagery