Astronomers have found iron and titanium in the atmosphere of exoplanets
The hottest planet in the solar system is Venus. Due to the powerful greenhouse effect, the average temperature of its surface is about 460 ° C. But these are real flowers compared to some exoplanets, whose atmospheres can be warmed to temperatures of thousands of degrees.
But even against the backdrop of such exoplanet worlds, KELT-9b is still distinguished by its extremes. It is a gas giant that weighs almost three times the size of Jupiter. It is located in the constellation Cygnus at a distance of about 650 light-years from the Sun. The orbit of an exoplanet passes at a distance of only 0.03 AU. (4.5 million km) from the white and blue giant. Due to this proximity and the extremely powerful radiation of the star, the day-side temperature of KELT-9b is about 4300 ° C. This is more than the surface temperature of Proxima Centauri. Today, KELT-9b is the hottest known exoplanet.
A group of astronomers from the University of Bern has tried to understand how the KELT-9b atmosphere behaves. To do this, the researchers conducted a computer simulation.The simulation demonstrated that at such temperatures most of the molecules in the KELT-9b atmosphere should disintegrate into separate atoms. In addition, the model showed that gaseous iron could be detected in the KELT-9b atmosphere.
To test these findings, astronomers used the HARPS-North spectrograph installed on the Galileo National Telescope (Galileo National Telescope). Investigating the spectrum of starlight passing through the atmosphere of exoplanets, they actually discovered a strong signal corresponding to iron fumes. Also in the KELT-9b atmosphere, traces of titanium were found.
If we could visit KELT-9b, we would see a truly incredible sight: a huge star (its apparent size is 70 times the size of the solar disk when viewed from the Earth) on a red-orange absolutely cloudless sky. A similar color is due to iron and titanium atoms. As for the clouds, the powerful radiation of the star simply will not allow them to form on the day side.
But on the night side of KELT-9b, the situation is most likely different. From lower temperatures, vapors of iron and titanium can condense into clouds. It is possible that there are real metal rains.
Related news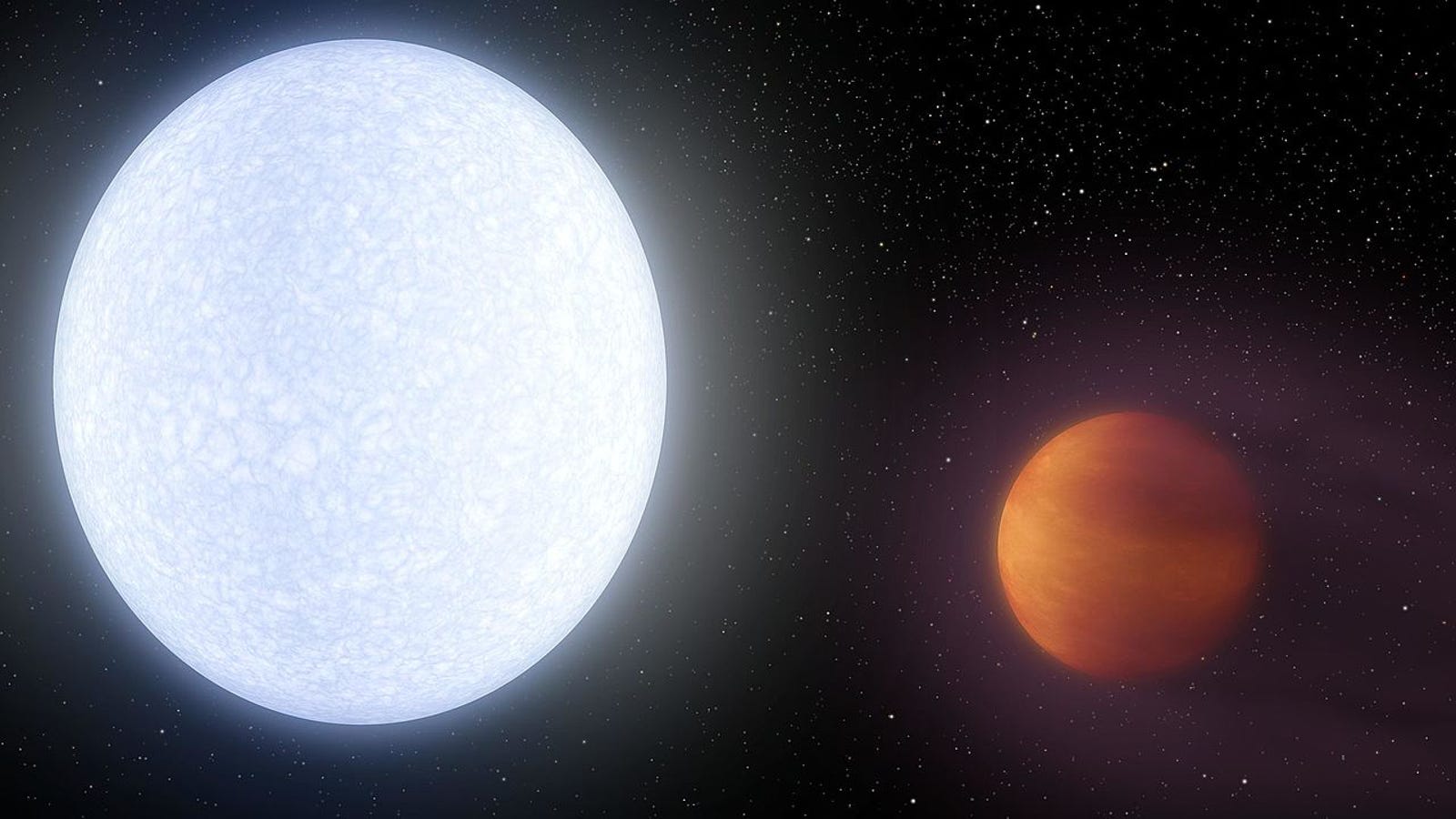 Astronomers have found iron and titanium in the atmosphere of exoplanets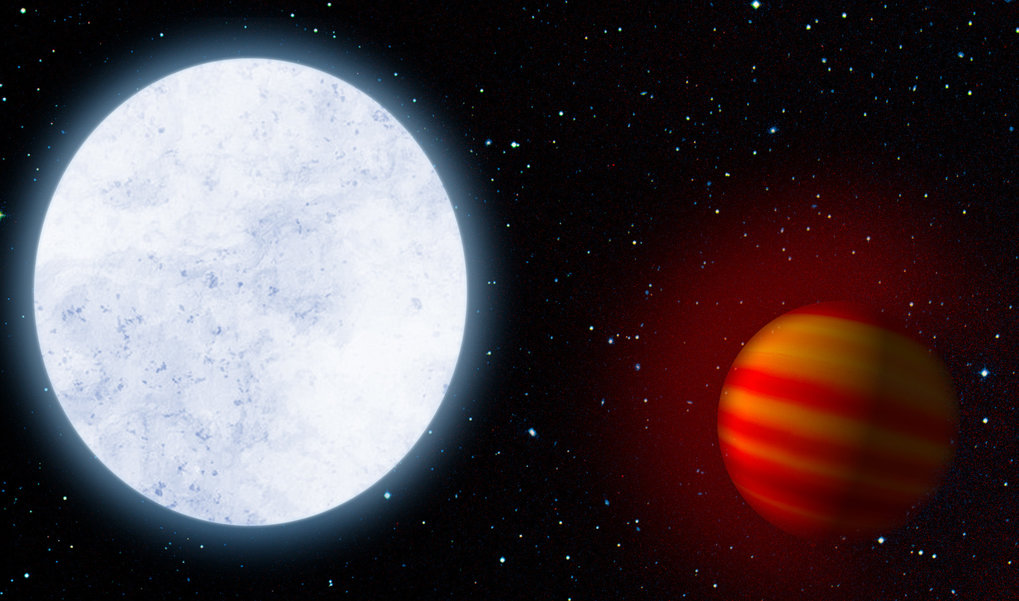 Astronomers have found iron and titanium in the atmosphere of exoplanets
Astronomers have found iron and titanium in the atmosphere of exoplanets
Astronomers have found iron and titanium in the atmosphere of exoplanets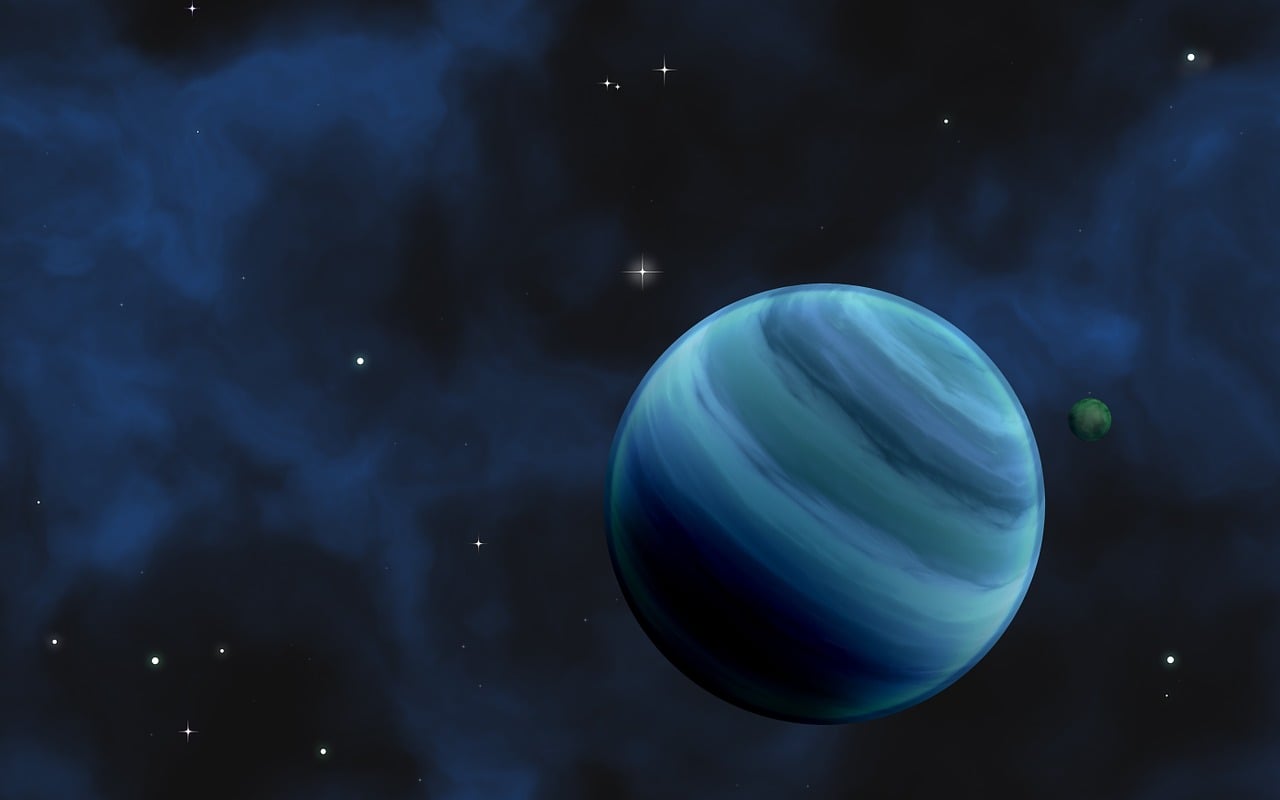 Astronomers have found iron and titanium in the atmosphere of exoplanets